We have specialised Oil-Contaminated Water removal services, meaning we provide you with EA/NRW approved collections and supply you with an electronic consignment note. Then transport it to a specialised treatment centre, ensuring that all Oil-Contaminated Water is treated and recycled for reuse.
Our vacuum, cargo tankers, and Freddy vacuums offer a capacity of 5 to 50,000 litres, we can make small to large collections. Providing you with a fast, legal and hassle free Oil-Contaminated Water collection service.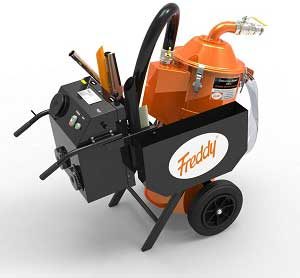 We have a professional team that strives to provide all our customers with the most cost-effective plan, whether it be an ad hoc basis or a pre-agreed schedule of service.

Setting up an account or scheduling a collection date with us is very quick and easy. Simply give us a call on 0870 241 6303 or fill out a contact form and our team will provide you with a FREE quote.
Alternatively use our quick order online service, for a fast product order.